Aftermarket Boiler and Furnace
Repair Kits
Plibrico provides high-quality refractory aftermarket repair products for Cleaver-Brooks boilers, Hurst boilers and Lindberg heat treating furnaces.
Replacement Tile Kits for Cleaver-Brooks Boilers
Plibrico offers aftermarket replacement tile kits for Cleaver-Brooks package boilers. Backed by our extensive knowledge of refractory technology, and our expertise in refractory shape manufacturing, Plibrico is well-positioned to provide high-quality replacement tile kits that are designed and manufactured for a true fit.
Replacement Grates for Hurst Boilers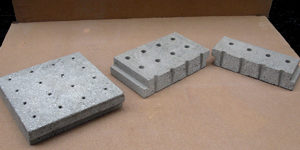 Plibrico manufactures Hurst boiler aftermarket replacement cast grates that stand up to OEM specifications. Built from Plibrico's quality refractory materials, our aftermarket boiler grates are made to fit all standard widths of Hurst boilers. Our in-plant manufacturing operation provides quick turnaround and superior customer service to meet all of your Hurst boiler grate needs.
Replacement Refractory Products for Lindberg Heat Treating Furnaces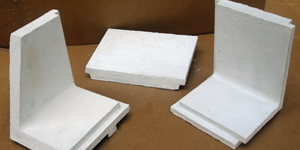 Produced to fit any Lindberg furnace shape or size specification, Plibrico manufactures aftermarket refractory furnace linings, tiles and precast shapes for Lindberg heat treating furnaces. Our furnace refractory replacement products are built to withstand the extreme temperatures and abrasion associated with the heat treating process. Plibrico will also provide the design and installation services you will need for your specific Lindberg furnace application.